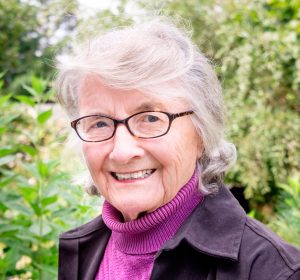 Harriet Heath
Coordinator of the Quaker Parenting Initiative since its inception in 2002, Harriet is a licensed developmental psychologist, certified school psychologist, parent educator, mother of three, and grandmother of eight. Her more than thirty years of professional experience—guided by her Quaker belief in the Inner Light—has taken her around the globe. She has worked with parents of children from birth through young adulthood, in public and private schools, social agencies, with religious groups, and with people from many socio-economic and ethnic backgrounds. She founded and directed the Parent Center at Bryn Mawr College, has conducted research, and written extensively. She wrote:
I am a convinced Friend and my journey into Quakerism has paralleled my growing understanding of the parental role. Quakers believe if the Inner Light. My approach to parenting is based on my strong commitment to the belief that parents are the people best able to plan for and guide their families. Quakers question: so must parents. Quakers search for Truth wherever they can find it: parents search for understanding of their children and of their role as parents. Quaker discernment guides their actions; that same discerning process can guide our actions as parents.
My work with the Quaker Parenting Initiative has proven to be an opportunity to expand and deepen my approach to working with parents. The discussions that have been part of the Initiative have provided a deepening appreciation of the guidance and support that Quakerism can offer parents through its beliefs, testimonies and practices. The belief that we are to walk the talk is a challenge to live our beliefs as we parent. The planning process we use is basically a series of questions—or queries—that provide a means for parents to think through how they want to nurture and guide their children.
I loved being an involved grandmother. I visited my grandchildren in western Massachusetts and Down East Maine three or four times a year. I regularly discussed child rearing issues with my daughters. Besides wanting to be involved, I found that parents today face issues different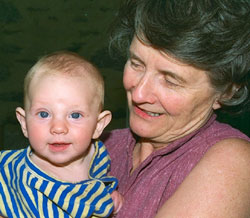 from those I faced and that, given the work I do, it is important to keep in touch with current issues. In other words parenting for me has proven to be an ongoing spiritual journey of searching to understand the children in my life and of seeking to figure out what needs to be done.
Click here for Harriet Heath's complete resume.
Dr. Heath's writings include:
Searching to find the Way to Nurture Our Children to Become the People They Are Able to Be, a manual for parents containing a set of questions, queries, that parents can use as they discern how they want to guide and nurture their children.
Parenting Creatively in a Quakerly Manner, a guide for facilitators of a discussion series based on the above manual. The discussion series provides parents with an opportunity to discuss and share their parental concerns with other parents.
For several years she wrote "The Parents' Corner" in Friends Journal and is author of the Pendle Hill pamphlet, Answering that of God in Our Children.
Her book, Using Your Values to Raise a Child You Admire as an Adult, guides parents through a process that will help them identify their values and implement those values into family life.
Learning How to Care, a curriculum which teaches elementary and middle school students how to care by their learning what is involved in being a parent.
Learning How to Care for the Meeting's Children: A Curriculum for First Day School Sixth to Twelfth Graders which teaches middle- and high-school students to take on the responsibility for caring for younger members of the meeting.